TIM's database contains over 2,500 profiles, highly differentiated by function and sector. TIM's managers are people aged over 50, who have therefore already gained extensive experience. The majority of them already works as a consultants or under temporary mandates and therefore can make themselves available within a short period of time. The breakdown by sector and function is shown below.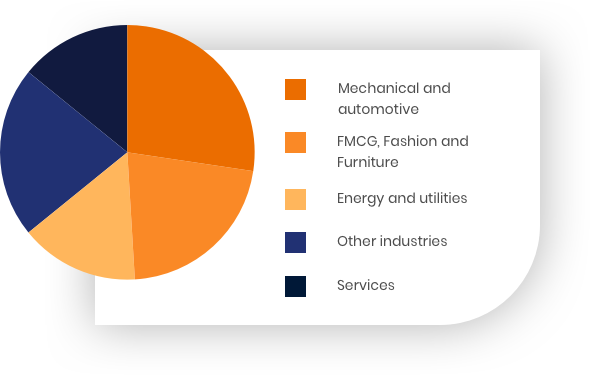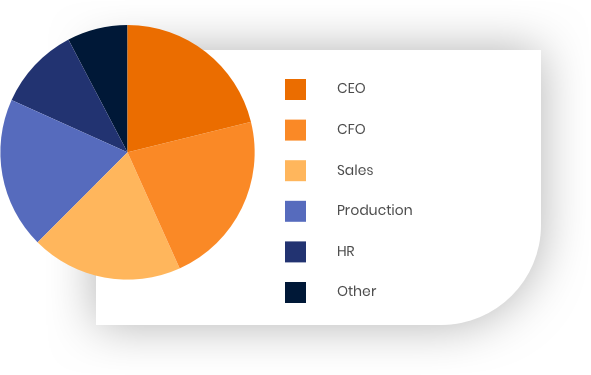 Modalità di ingaggio
L'ingaggio dei manager selezionati può avvenire con diverse modalità:
Il manager, selezionato con il cliente, viene inserito in azienda per un progetto limitato nel tempo e di cui assume diretta responsabilità. Per affrontare le difficoltà tipiche del progetto è sostenuto da un partner TIM Management dotato di esperienza specifica e che partecipa al progetto con funzione di supervisione e coordinamento (che, se richiesto, può concretizzarsi anche con l'assunzione di un ruolo in CdA/CRO).
I manager selezionati con il Cliente ma contrattualizzati da TIM Management vengono inseriti nella struttura organizzativa del Cliente con un rapporto di consulenza e prestano la propria attività per un periodo di tempo determinato
In questo caso TIM Management presta un'attività di Executive Search