TIM's database contains over 2,500 profiles, highly differentiated by function and sector. TIM's managers are people aged over 50, who have therefore already gained extensive experience. The majority of them already works as a consultants or under temporary mandates and therefore can make themselves available within a short period of time. The breakdown by sector and function is shown below.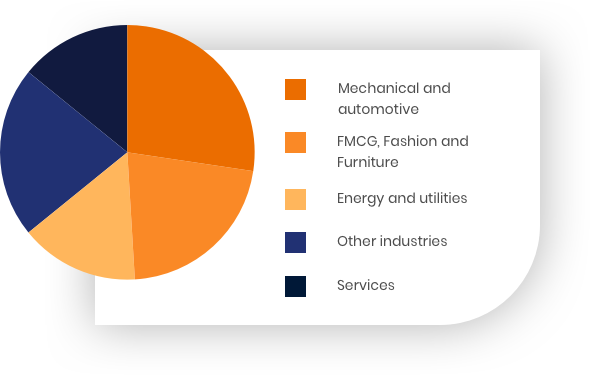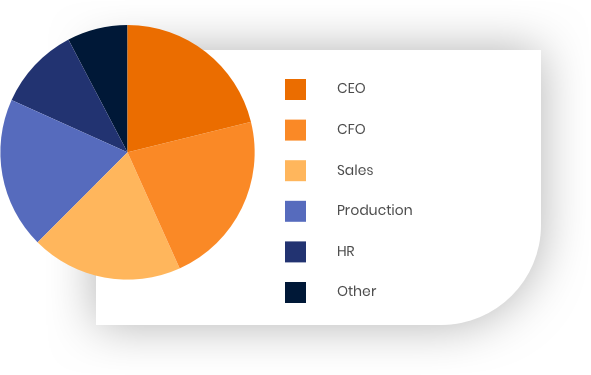 Engagement formulas
The engagement of the selected managers can take place in various ways:
the selected manager joins the Client's organisation with a temporary assignment. In facing the typical difficulties of the project he or she is actively supported by a TIM Partner with specific experience who takes part in the project with a role of supervision and coordination. If required, the TIM Partner can join the Board or become Chief Restructuring Officer. Projects can be divided as follows: - Business turnaround and financial restructuring - Co-operation with Private Equity firms - Management of high change situations
the selected manager signs a contract with TIM and joins the Client's organisation for a temporary assignment under a consultancy agreement between TIM and the Client.
TIM operates a typical Executive Search function.