TIM Management is the first Italian Temporary Interim Management Company: founded in 1987 in Milan, it offers managerial support to companies, in the restructuring and growth and development phases, in Italy and abroad. TIM Management is part of WIL Group, a network consisting of 13 leading Interim Management companies operating in 60 countries, with the aim of providing an efficient transnational service to its customers.
38.000
2500
33
500+
37
150
38.000
917
Discover Interim Management
Appointing an Interim Manager to the company means entrusting the outsourcing of projects to professionals with significant experience to speed up implementation and commissioning.
TIM Management quickly provides companies with high-level managerial resources, with proven business experience in head of company roles such as CEO, Board Member, GM; heads of department manager such as CFO, Operation Manager, Sales & Marketing; and even CRO (Chief Restructuring Officer), if necessary.
The Interim Manager is involved in the following areas in the company:
Managing Targeted Projects
Launching new projects
Internationalisation
Post-acquisition or merger management
Managing Generational Changeover
Crisis Management
Restructuring
Managing the transition while waiting for a permanent manager
Maternity replacement management
Coaching a permanent manager
Digital Transformation
To obtain the financial resources, we partner with our subsidiary CDI Global, a prestigious global network of consultants in over 30 countries, offering cross-border M&A services, including M&A target company search, disinvestment and joint venture partner search, and any other business consulting services in global markets.
Our Team
TIM Management partners are managers with extensive direct management experience with backgrounds in change and design and implementation of extraordinary operations.
Our network of Managers
TIM Management has a large database of managers with in-depth business management experience in top management roles. The rich selection of managers with a business and industrial background is a TIM Management distinctive strength.

2500

33

20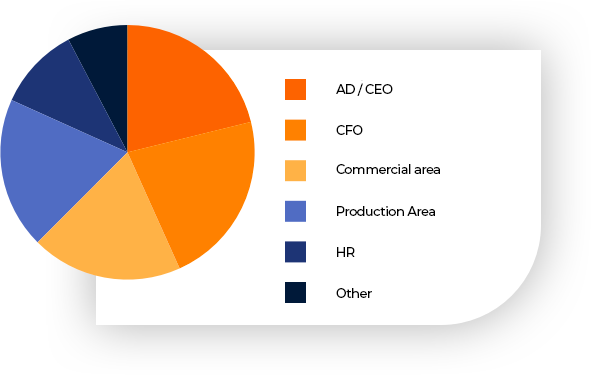 A success story
Over 30 years' experience and a long history of success stories make TIM Management the ideal partner for all companies in a development, change or restructuring phase. TIM Management has developed specific expertise in the most strategic product sector supply chains, building a wealth of specific methodologies applicable in all companies.
Paper, packaging and graphic printing
Talk to a TIM Management Partner
For any need our consultants are at your disposal to find together
the most appropriate solution for your company.